Espikem srl is specialized in synthesis, characterization, purification of peptides and their analogues of biomedical, pharmaceutical and cosmeceutical interest.
Thanks to the strong skills of a young and motivated staff, with access to innovative techniques and equipment (conventional and assisted by microwaves), Espikem srl synthesizes bioactive peptides with a high degree of purity.
Espikem srl also deals with bioconjugates: synthesis of protein-conjugated peptides (KLH, BSA, etc), proteins conjugated to fluorescent molecules, as well as being specialized in the synthesis of peptides with post-translational modifications (glycopeptides, lipopeptides, etc.).
The tools for product analysis and purification include: SPE, HPLC / MS, Ultra Fast HPLC / MS.
Custom synthesis
Thanks to scientific equipment and qualified peptide chemists, Espikem srl offers a wide range of peptide products such as:
single linear peptides (L- and D-amino acids)
multi peptide synthesis
peptides libraries
multi peptides from overlapping study
cyclic and branched peptides (disulphide bridges, cyclic through a peptide bond)
modified peptides (fluorescein, dansyl, dabcyl, acetyl, formyl, maleimide, fatty acids, amidation, biotin, spacers)
MAP Multiple Antigenic Peptides
peptides anchored to solid support
Other specific requirements can be forwarded to info@espikem.com or PEC espikemsrl@legalmail.it.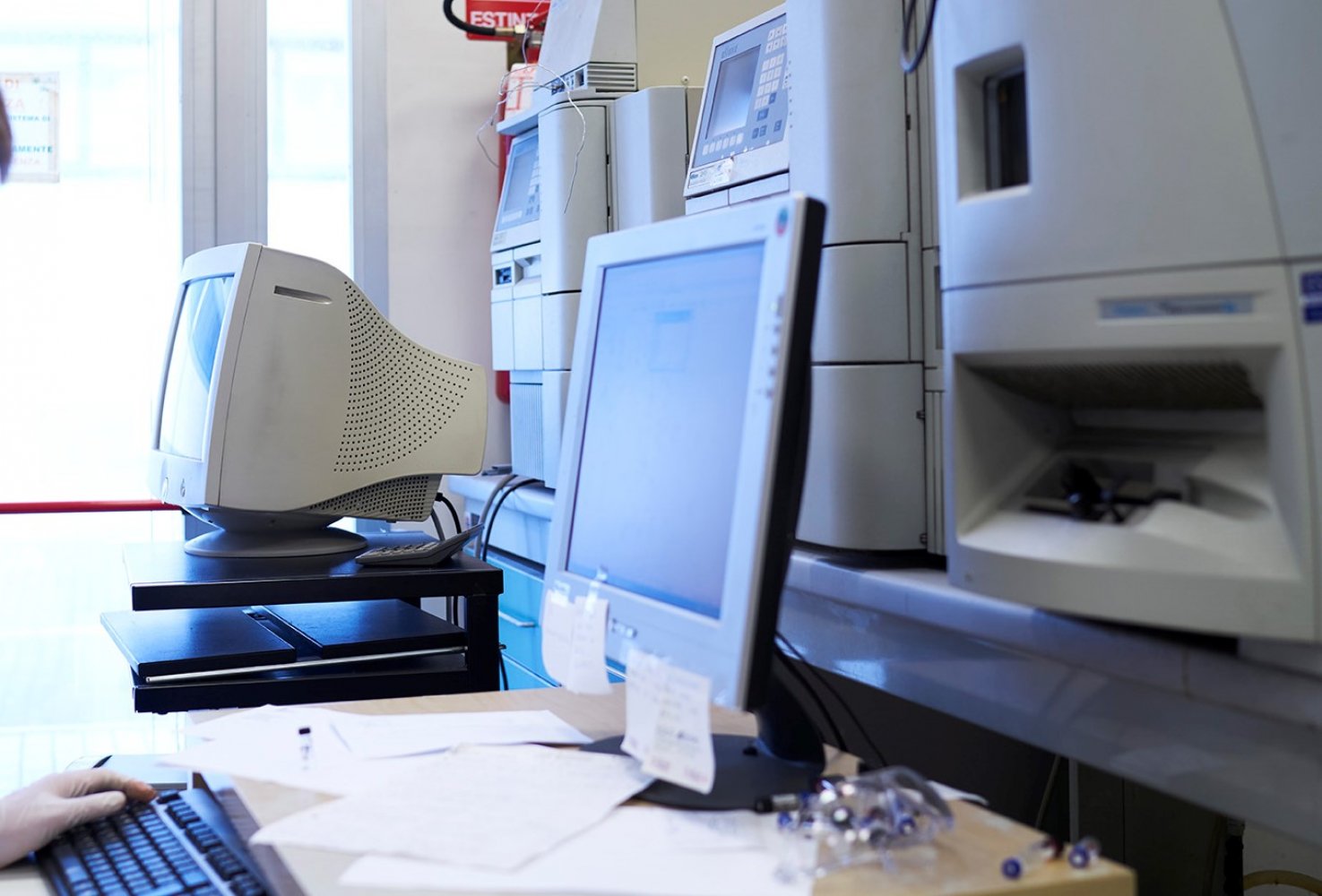 Peptides catalog
code

specification

sequence

EPK 1

MOG(35-55)

Myelin Oligodendrocyte

Glycoprotein Peptide

(35-55) mouse, rat

MEVGWYRSPFSRVVHLYRNGK

EPK 34

PLP (139-151)

Myelin Proteolipid Protein

(139-151) (depalmitoylated)

HCLGKWLGHPDKF

EPK 63

[Ser140]-PLP (139-151)

[Ser140]-Myelin Proteolipid Protein

(139-151) (depalmitoylated))

HSLGKWLGHPDKF

EPK 142

MBP(87-99)

Myelin Basic Protein (MBP)

(87-99), human

VHFFKNIVTPRTP